Do you love the idea of enjoying world-class Atlanta amenities but crave a small-town atmosphere? Cumming, Georgia, is a rapidly growing community in the north metropolitan area of Atlanta. With easy and quick access to Lake Lanier and less than an hour's drive to downtown Atlanta, Cumming is an ideal place to curate a relaxed yet elegant lifestyle.
Cumming residents take advantage of numerous recreational activities like boating and kayaking on the lake or hiking and biking in one of the area's pristine parks with peaceful trails. Lively festivals, exceptional local breweries and distilleries, and gourmet restaurants keep locals entertained and making memories with friends and family.
Retail therapy is another cherished pastime of residents. Metro Atlanta is not far, so locals can easily shop at their favorite downtown stores. However, Cumming provides its affluent residents with a wide array of upscale shopping centers and premier boutiques. If you are considering investing in Cumming real estate, we are highlighting some of the best shopping experiences you will enjoy as a resident of this coveted community.
Vickery Village and Halcyon
Vickery Village and Halcyon are two high-end shopping centers frequented by locals. Both provide outdoor lifestyle shopping experiences with a healthy mix of fine dining, swanky shops, and other services and entertainment like spas and theaters. If you enjoy a quaint and charming atmosphere with communal outdoor spaces and upscale boutiques, Vickery Village and Halcyon are sure to impress. These leading shops will likely become favorites that complement your lifestyle.
1. Brits Clothiers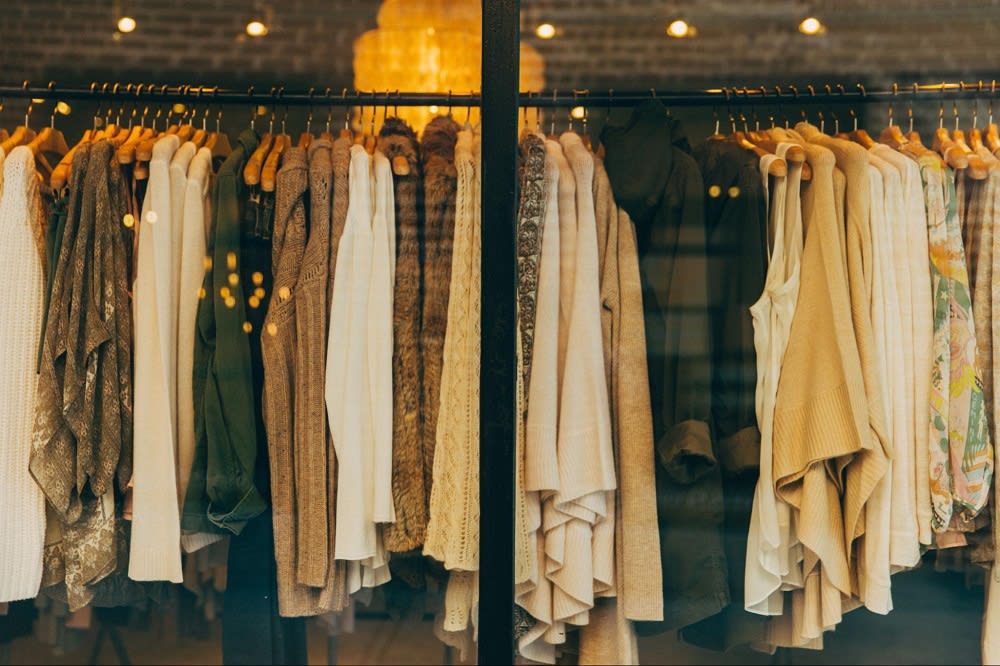 Brits Clothiers is a quintessential southern boutique specializing in apparel and accessories for the whole family. They pride themselves on southern hospitality and catering to discerning customers with quality brands like Barbour, Peter Millar, and Betsy Johnson. From a ritzy black tie event to casual Saturdays tailgating for football, Brits Clothiers has what you need for any occasion. They also have an array of refined gifts and small home accents.
2. The Happy Home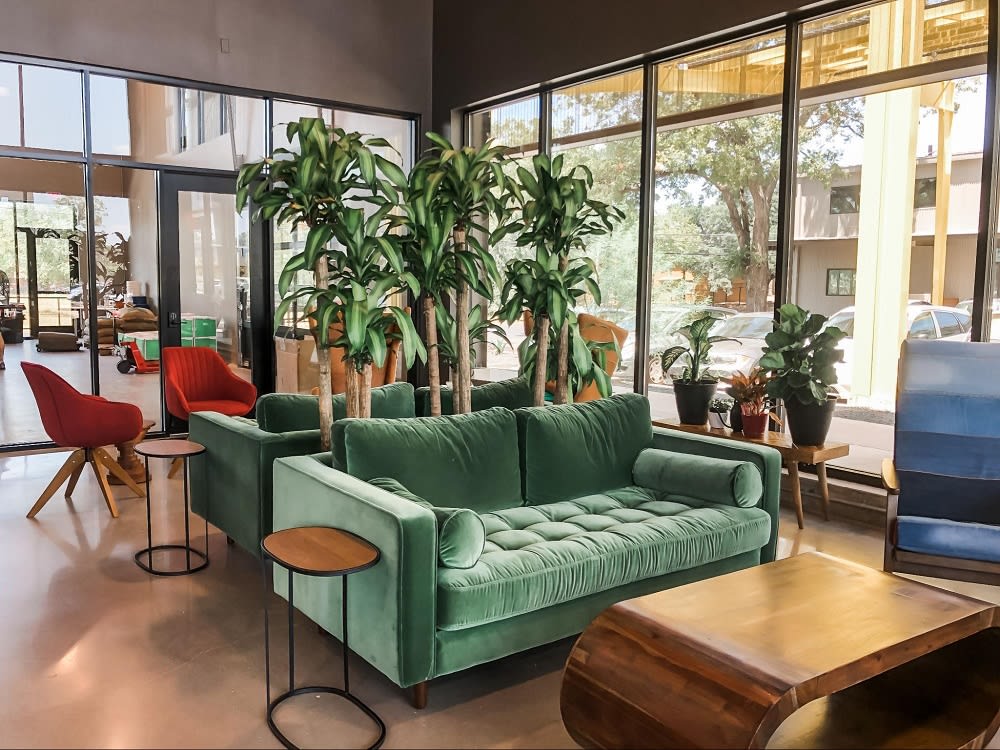 When investing in your dream home, you want to ensure the interior design reflects the sophistication of your lifestyle. The Happy Home is treasured by locals for its refined home decor and stylish home furnishings. From lighting and art to furniture and custom upholstery, The Happy Home has everything you need to complement the stately interior of your home. The Happy Home is also a full-service boutique offering expert and professional design and home renovation services.
3. Gems in Art
Gems in Art is not an ordinary jewelry store. If you appreciate rare gemstones and precious metals transformed into gorgeous wearable art, this is the boutique for you. Gems in Art is a custom jewelry design studio with resident artist Joshua Avella catering to an affluent clientele with an eye for unique beauty. At Gems in Art, every piece is hand-crafted to reflect the buyer's wishes. With one-of-a-kind creations and personalized service, this jewelry design studio will have you reimagining family heirlooms and adding timeless and exclusive pieces to your collection.
4. Bryan White Photography + Art
There is something beautiful and welcoming about filling a home with custom art and warm family portraits. Bryan White Photography and Art is a premier Cumming art and photography studio offering a wide variety of services. From custom framing and installation to complimentary design and planning, this boutique studio is ideal for homeowners who appreciate how custom art compliments and enhances exquisite home interiors. Every dream home deserves memorable and meaningful art to curate an atmosphere of welcoming sophistication, and Bryan White is the studio of choice for discerning clients.
5. Rise & Wine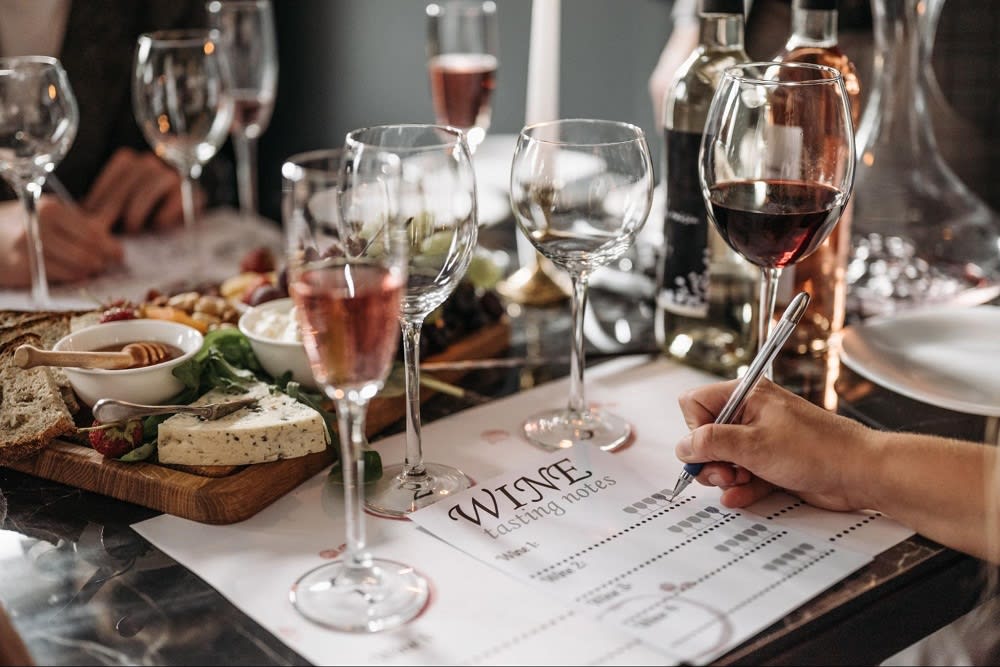 Rise and Wine offers an expansive selection of spirits guaranteed to impress the most perceptive wine enthusiasts. With over 200 vino varieties from around the world, you will keep coming back for your classic favorites while finding new varieties to indulge your palate. Rise and Wine is a full-service wine shop offering regular wine tastings, custom pairings and recommendations, and an exclusive wine club. Whether you enjoy entertaining or simply relaxing by the fire with a rich full-bodied red, Rise and Wine has something special for every guest.
6. Nina + Leigh
Nina and Leigh is a trendy boutique offering upscale women's apparel and accessories. A relative newcomer on the Cumming shopping scene, this stylish boutique has grown in popularity and clout. With an elegant yet effortless interior, high-end clients enjoy thoughtfully curated collections mirroring current fashion trends while maintaining a classic and polished aesthetic. Nina and Leigh pride themselves on personalized and friendly service. This inviting boutique is perfect for the fashionista of the family.
7. Willow Jane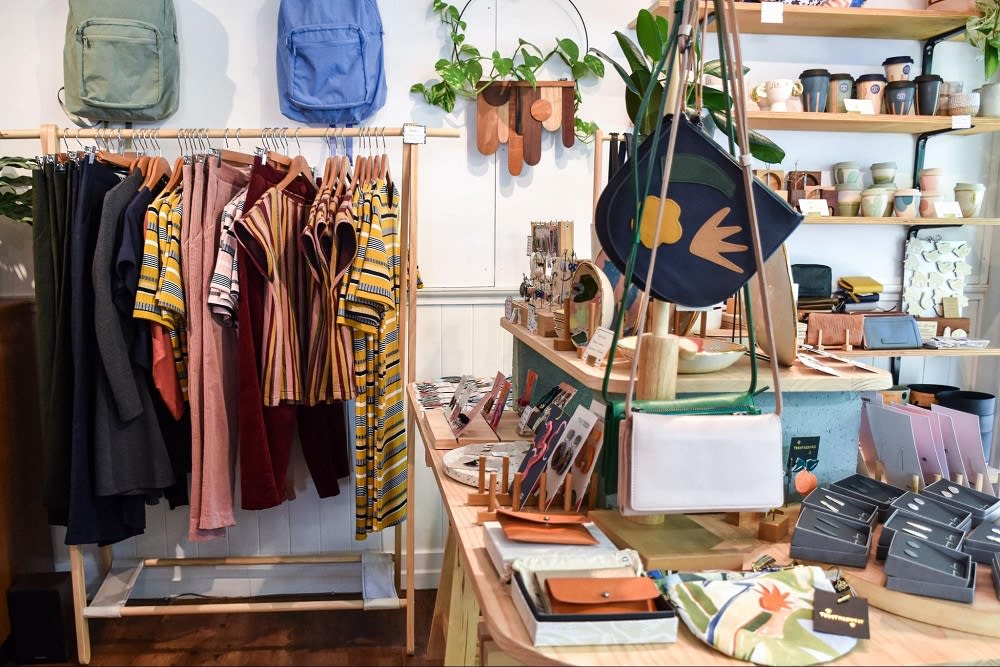 Willow Jane is another standout women's boutique offering classy and elegant styles and brands. Their hand-picked selection appeals to women of all ages. From fun and flirty rompers and dresses to novel hand-crafted Balinese sweaters, Willow Jane has exclusive and unique pieces for any occasion. Additionally, trained in-house stylists are available to assist clients with curating the perfect ensemble. This boutique is a local favorite for its timeless apparel and superior service.
8. RW Design & Exchange
RW Design and Exchange is another renowned interior design studio servicing exclusive and discerning clients in the Cumming area. RW Design and Exchange boasts an impressive showroom and a variety of personalized design services. Whether you are investing in a custom new build or updating and refreshing your interior spaces, the qualified and experienced designers at RW Design and Exchange will be able to turn your design dreams into reality. The team at this boutique firm prides itself on creating lasting relationships with clients, so you never have to question where to go for impeccable and luxurious home finishes.
Cumming is a standout suburb of Atlanta with luxurious multi-million dollar estates boasting ample acreage and private resort living. Residents appreciate this community for its friendly and laid-back atmosphere while enjoying easy access to all the amenities available in the local area and metro Atlanta. From outdoor activities and lively entertainment to fine dining and high-end shopping, Cumming has everything you need and more to maintain your high standard of living.
When you are ready to shop for
homes for sale in Cumming
, reach out to our distinguished team of luxury realtors. At
RE/MAX Tru
, we are committed to connecting you with the perfect property aligned with your lifestyle.