Between its short winters,
thriving economy
, and low 0.87% property tax rate, Georgia has become a hot home-buying destination. Just north of Atlanta lies Buford, a quaint suburban town considered one of the best places to reside in the state. With its residential growth rate at 2.79% yearly, it is no surprise that more and more home buyers are looking for Buford, GA homes for sale.
Date night often calls for dinner at one of the best restaurants in Buford. There are a variety of eateries in town, which might make it tough to settle on one for a romantic dinner. Fortunately,
RE/MAX TRU
has got you covered with this list of the best romantic dinner date spots. If you're hungry, read on!
1. Aqua Terra Bistro
55 E. Main St
Buford, GA 30518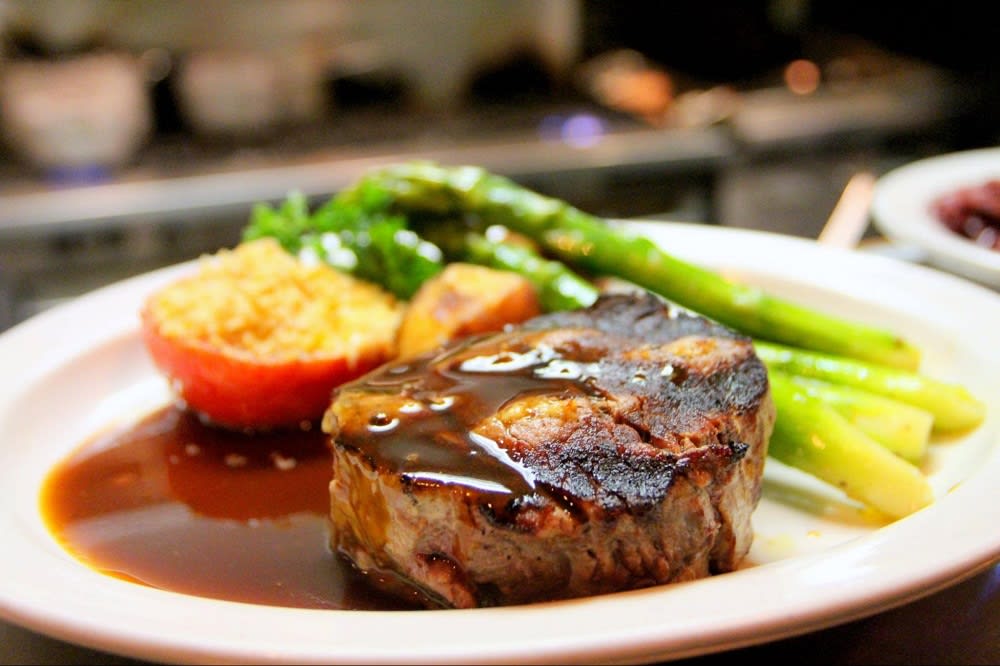 Photo courtesy of Pexels
Voted
Best of Gwinnett 2022
, Aqua Terra is a cozy fine dining restaurant with partially brick-covered walls and soft ambient lighting. This bistro has a full-service bar that creates seasonally inspired cocktails and a charming open kitchen that serves up elevated, rustic American-eclectic fare that satisfies all taste buds, from herbivores to vegans. Nothing says intimacy like sharing their creme brulee or chocolate lava cake. Don't forget the wine! You and your date can taste selected samples of their many curated wines by sharing a wine flight. Music sets the tone for romance, and Aqua Terra's live jazz nights certainly hit the spot.
2. Bare Bones Steakhouse
101 E. Main St
Buford, GA 30518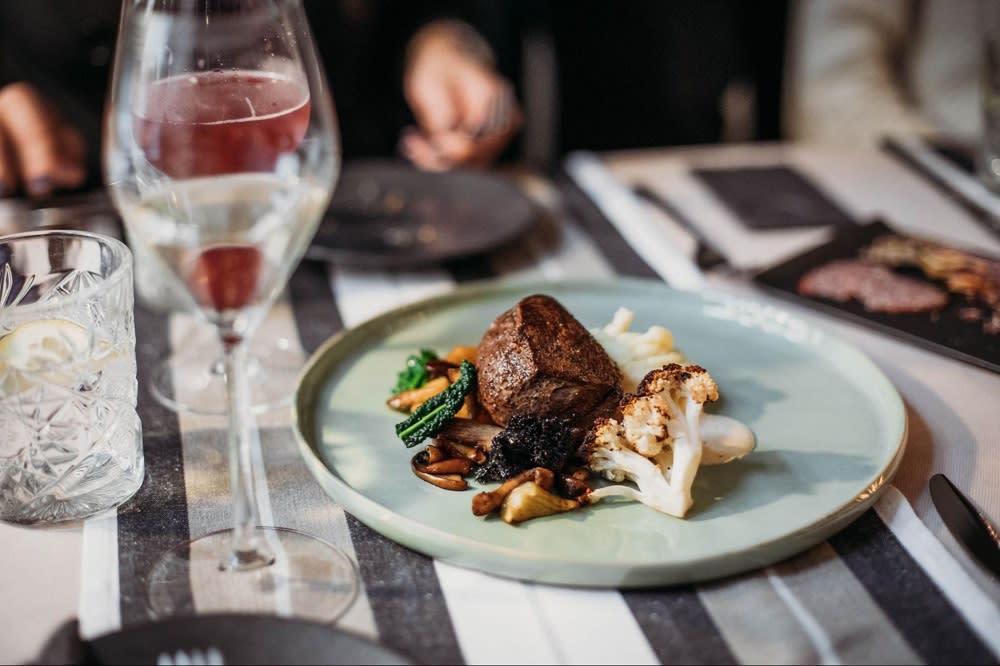 Photo courtesy of Pexels
Don't let the name fool you; Bare Bones Steakhouse is far from plain. The decor showcases the building's historical roots with vintage saddles, portraits, architecture, gorgeous high ceilings, and beautiful chandelier lighting. This upscale gourmet dining experience oozes a romantic ambiance while serving up some of the best steaks in town, making it a natural choice when it comes to finding a date night destination.
3. Tani Thai
15 E. Main St NE
Buford, GA 30518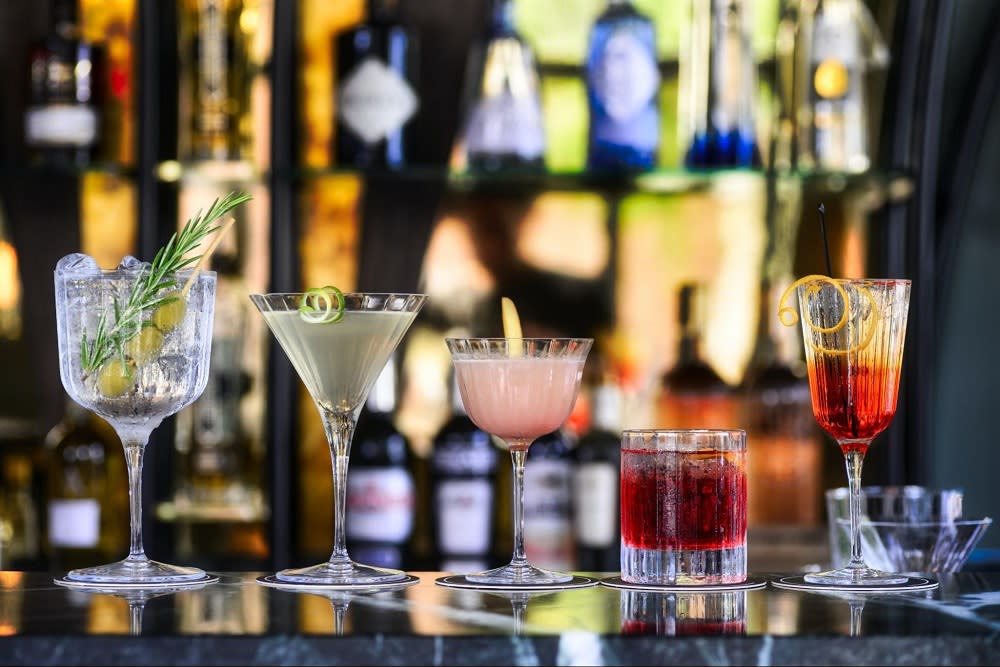 Photo courtesy of Unsplash
This isn't your typical Thai take-out joint. With a menu of elevated authentic cuisine,
Tani Thai
is the place to spice up your date night. Tani Thai offers gorgeously plated dishes featuring traditional fare and house specialty entrees. Whether you're cozying up at a two-top near the warm brick walls or sharing a velvet-lined booth, you'll enjoy the cozy and romantically lit atmosphere that features a gorgeously stocked bar with wine and house cocktails. Every spicy night needs a sweet end, so don't forget to order their Thai coconut cake.
4. Seasons 52 Fresh Grill
265 Buford Dr.
Buford, GA 30519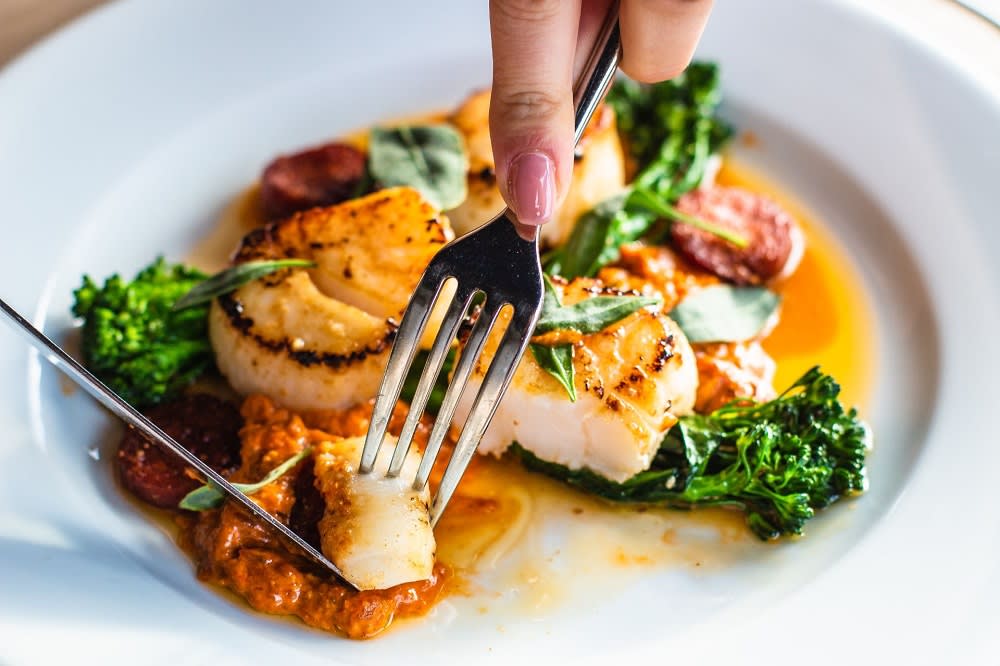 Photo courtesy of Unsplash
Seasons 52 boasts a seasonally curated menu that's earned them a Trip Advisor number
6 spot
out of all Buford restaurants. Their menu of fresh and locally sourced ingredients is sure to please any couple's taste. The sophisticated and modern design creates a casual yet upscale ambiance that's easy to settle into while sipping one of the 52 select wine varieties. Try sharing their signature flight of indulgent mini desserts to add to the intimacy.
5. Sperata
9 E Main
Buford, GA 30518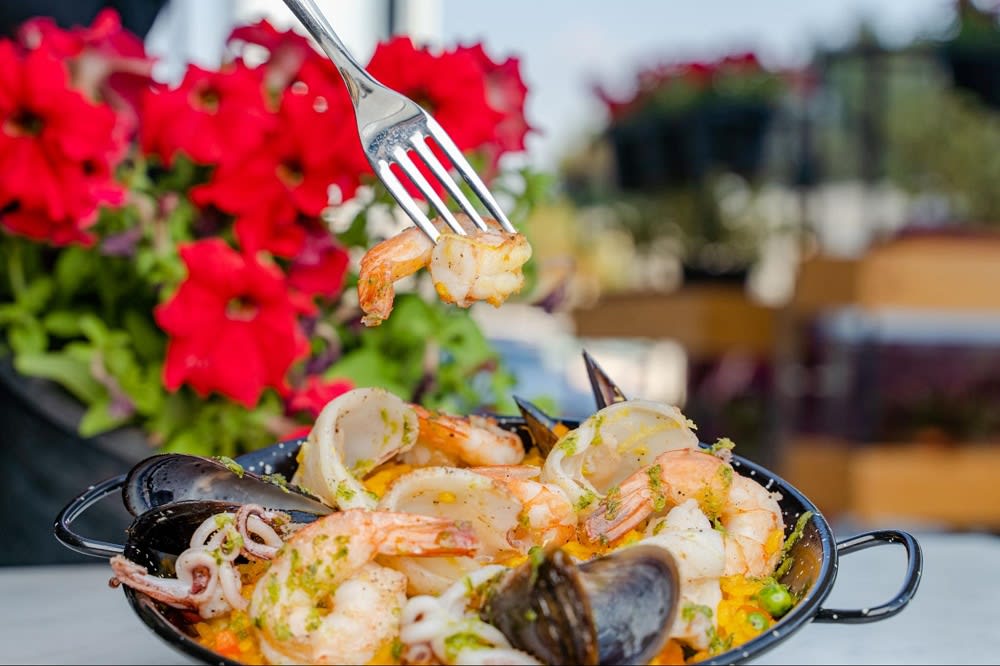 Photo courtesy of Pexels
Located in the heart of downtown, Sperata features an eclectic blend of American and European cuisine. Their four-course tasting menu is perfect for a couple looking to try Chef Hope's many gourmet creations. From mussels in white wine sauce to braised lamb, this delectable menu is sure to please. Wood floors and ceilings are joined by warm red walls and accented with chandeliers, gold-framed mirrors, and paintings, creating an intimate and cozy vibe. The gorgeously plated dishes offer shareable portions and delicious desserts like sticky toffee pudding.
6. Provino's Italian Restaurant
3420 Buford Dr #500
Buford, GA 30519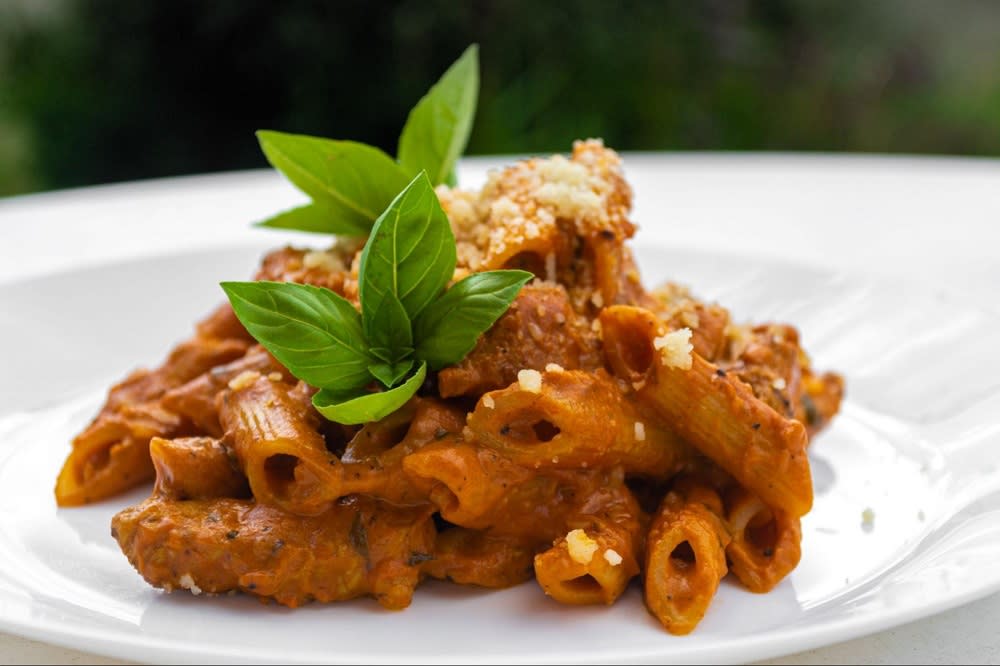 Photo courtesy of Unsplash
At Provino's Italian Restaurant, you can find amore in the form of cannelloni en bianco or torta cioccolato. Dim lighting, vintage framed photos, and stunning chandeliers create a classic Italian atmosphere that evokes passion no matter where you're seated. The menu includes gourmet pasta options, seafood dishes, and dolci, like cannolis and tiramisu. Don't forget to get a bottle of wine for the table, which is specially curated for Provino's cuisine. The wine bar doubles as a market, so you can buy some goodies to continue your romantic Italian outing at home.
7. Wicked Sushi & Grill
3200 Woodward Crossing Blvd b101
Buford, GA 30519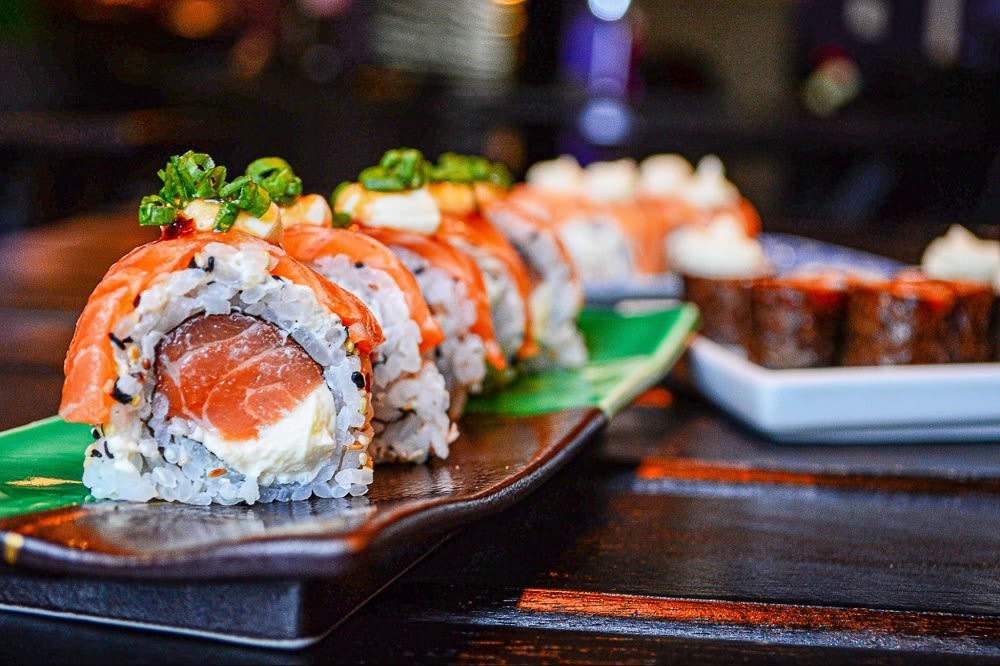 Photo courtesy of Unsplash
With its small bites of various flavors perfect for sharing, nothing says romantic dinner like sushi, and Wicked Sushi & Grill has that covered. Don't let their minimalist design and small size fool you, because this sushi bar has it all. They are always delightfully decorated to fit the season, and the dishes are plated stunningly with care. Cozy up in a booth and order classic Japanese plates to share, like edamame, Oishi rolls, or their signature 'Mall of Georgia" roll, and don't forget the warm sake.
8. Bonefish Grill
3420 Buford Dr.
Buford, GA 30519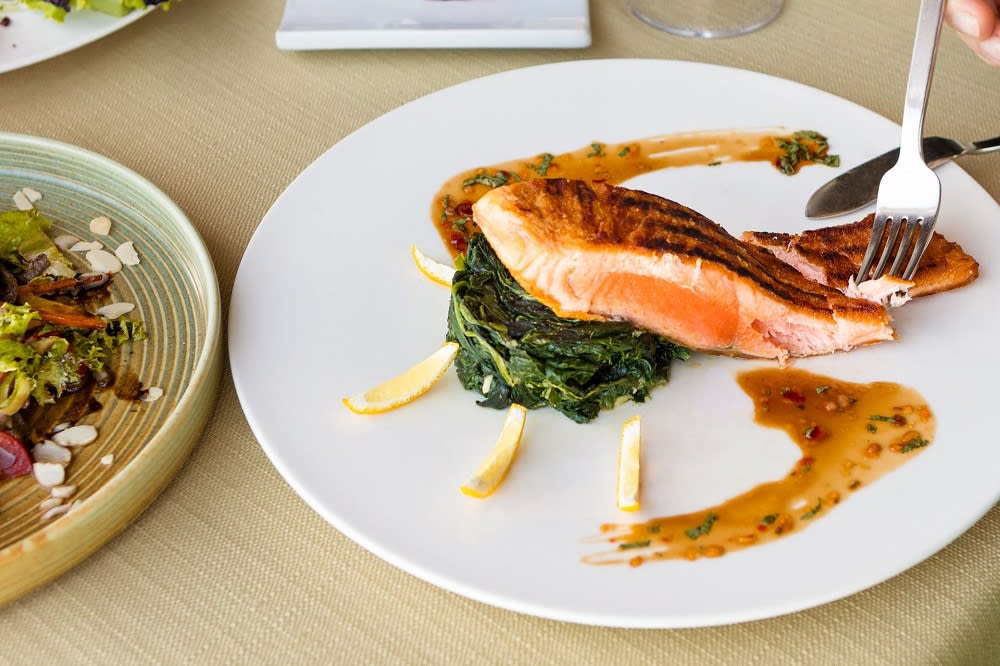 Photo courtesy of Unsplash
Does dinner by the sea sound romantic? Well, you can get pretty close to that by experiencing Bonefish Grill. This exceptional restaurant offers a seafood-rich menu of elegantly plated seafood dishes, such as parmesan-crusted rainbow trout and ahi tuna poke. Along with hearty burgers and sirloin steaks, this restaurant's elevated "surf and turf" approach is a crowd-pleaser. Sink into one of their deep, cozy booths or enjoy the show at the bar as bartenders whip up elaborate hand-crafted cocktails with flair. Ask about their smoked old fashion or blueberry lemon drop.
No matter where in Buford you're looking to buy,
RE/MAX TRU
guarantees your favorite neighborhood eatery will be only steps away from your perfect home. This is the #1 RE/MAX
team
in Georgia, and they are more than ready to help you find your perfect new home. Ready to take the next step? Reach out to the team for the guidance you can count on.
*Header photo courtesy of Shutterstock