Buford Georgia is the place RE/MAX TRU calls home. This beautiful city has so much to offer its residents and there is always something fun to do. Buford residents have the luxuries of having everything so close to home and some of the best publics schools in all of Georgia.
We are so excited to share just a handful of the fun event happening in our city.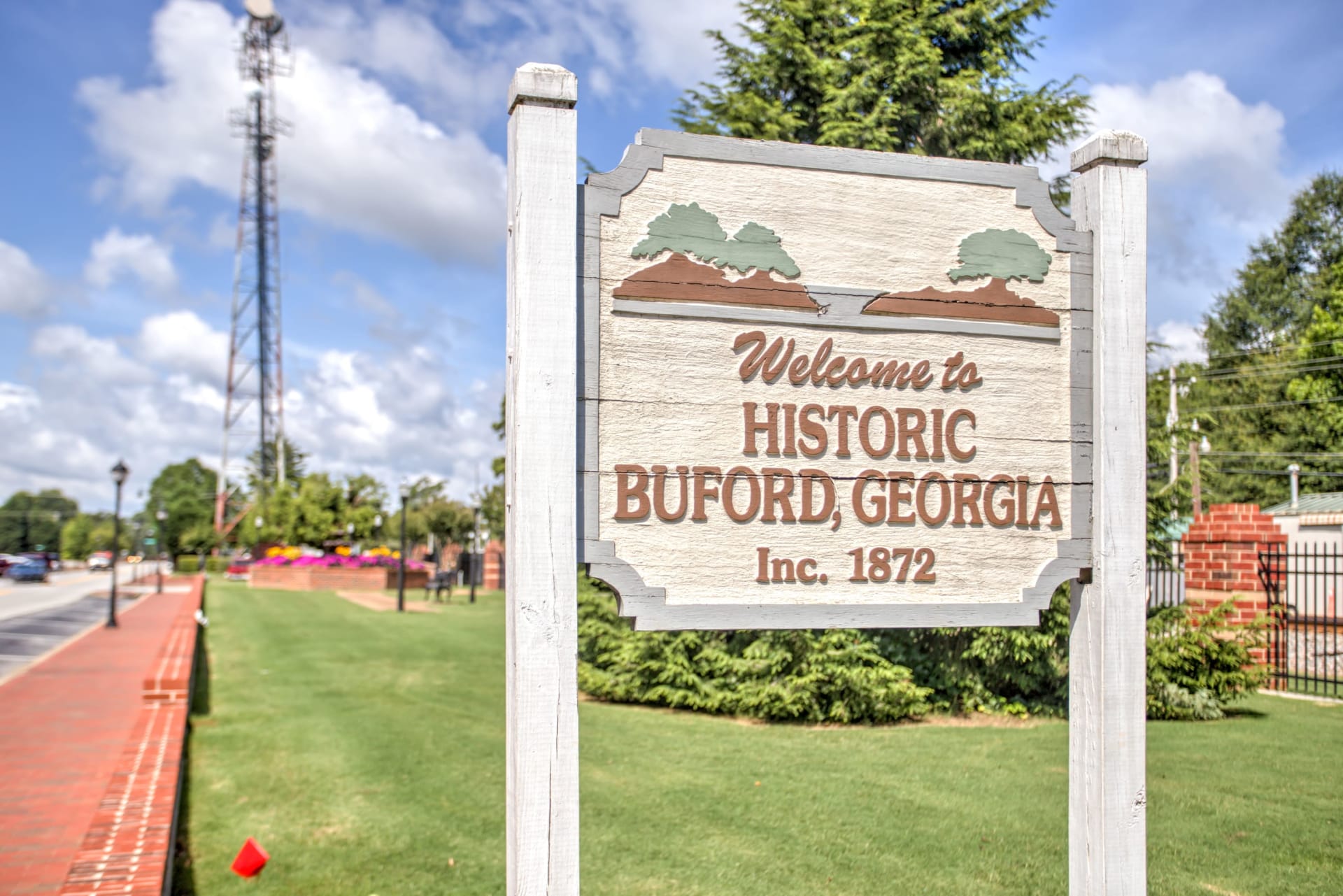 September 13th to September 19th
-September 14 : Dance4Water Event at 37 Main
Are you looking to do good and have fun while doing it? Check out this exciting event at 37 Main in Historic Buford.
Enjoy two bands and dance the night away as a fundraiser for Water@Work Ministry!
Doors open at 5:30pm. Dinner and drinks are available starting at 5:30pm.The Regulators, a classic rock band, performs from 6:45 - 8:15pm. We will take a small break, switch bands and announce giveaways at 8:15pm. Then from 9:00 - 10:30pm Radio Star, a high energy dance experience band, will perform.
Register at
https://www.wateratworkministry.org/events
It's going to be a great night and it's all for clean water!
-September 15 : Jacob Harshman at Over The Top Burger
Grab a burger and adult milkshake from Buford's Best Burger Restaurant, Over The Top Burger. Live Music starts at 6pm.
-September 16 : After Hours at Andretti Indoor Go-Karting
From 5pm-7pm
Held at one of Gwinnett's newest hotspots, this event will feature an elevated entertainment experience. Enjoy eats & drinks, while building your business in an awesome atmosphere.
From the website:
Pre-registration is required. Unfortunately, we cannot accommodate walk-ins at this time.
-September 16 : Andrew Brothers Dueling Pianos at 37 Main
The Andrews Brothers Dueling Pianos combine unparalleled musical talent with side-splitting humor to make sure that your party becomes just that....a party. Each song is requested by your guests, and The Andrews Brothers Dueling Pianos know well over 1,500 popular songs! The audience is pleasantly persuaded to become part of the show, and even the most bashful and self-conscious patron will soon be singing gleefully at the top of their lungs! They make weddings, corporate events, and parties become an unforgettable night of uncontrollable smiles!
Book your reservation today using the link below:
https://www.eventbrite.com/e/andrews-brothers-dueling-pianos-show-tickets-165321223229
September 17 : Departure ( Journey Tribute Band ) at 37 Main
"DEPARTURE has become the most respected Journey tribute band in the nation. DEPARTURE replicates the look, sound and feel of the original 80's rock super group. The five band members are the original line up and have developed an amazing on-stage chemistry. These veteran musicians pride themselves on giving their audience an incredible high-energy, qualitative stage show from start to finish. Featured lead vocalist, Brian Williams, has an amazing singing voice flawlessly matching Steve Perry's vocal range and movements, exactly. DEPARTURE also highlights the early Journey years, when Gregg Rolie was lead singer, featuring Joel Hayes on keys and lead vocals. In 2009, Joel was named "Best Keyboardist in Atlanta" for his work representing Jonathan Cain and Gregg Rolie. DEPARTURE performs over two hours with no break, highlighting all the hit songs that everyone knows and loves, to give the audience the true concert experience. Their performance is professional and highly engaging for their audience. Everything heard during their performance is live with no pre-recorded tracks used. DEPARTURE was voted "Best Local Entertainer" for 2011 and 2012 by Gwinnett Magazine. Performing approximately one-hundred shows annually, DEPARTURE brings the very best of Journey to audiences of all ages." -https://allevents.in/buford/departure-the-journey-tribute-band/200021377559657
Tickets are $10-$149
September 18 : The Tour de la Charcuterie at The Venue at Friendship Springs
Tour de la Charcuterie event attendees will explore new tastes, discover local products, and learn how to create pairings for their own charcuterie boards. Enjoy a pairing class with charcuterie experts and vendors from across North GA. They will also get the unique opportunity to enjoy a tasting of our barrel aged coffees.

This event will be held at The Venue at Friendship Springs in #BraseltonWest. Attendees must be at least 21 years of age to participate and will need to show a valid ID at check in.
September 18 : Deep Shag at Music Under the Stars at Mall of Georgia
From the event website: "Deep Shag is a true musical throwback to the golden days of rock, soul & funk - The 70s! - performing select songs from Rolling Stone Magazine's and Billboard Magazine's Top100 Songs from 1970 and beyond... one year at a time. But for this special show at The Village at Mall of GA, the band will be performing DEEP SHAG: REWIND - THE BEST OF 1970-1972 featuring the music of Sly & The Family Stone, David Bowie, Ike & Tina Turner, The Rolling Stones, Free, Curtis Mayfield, Carly Simon, Chicago, Funkadelic, Bill Withers, Led Zeppelin, The O'Jays and so much more!

The community favorite Movies Under the Stars series is returning for its 12th season at Mall of Georgia. Guest are invited to enjoy another year of family-friendly fun in The Village, including live music from local artists, the hottest movies, concessions, and more. At 6PM, every other Saturday, bring your lawn chairs and blankets to sit back and relax or dance and sing while enjoying live band performances. Movie starts at 8PM.

Event dates:
September 18: The War with Grandpa (PG)

The Village is open container. Enjoy a hand-crafted cocktail, beer or wine from restaurants in The Village while enjoying the event. Signature, full-service dining options serving beverages include Tin Lizzy's Cantina, The Cheesecake Factory, P.F. Chang's, and Smokey Bones Bar & Fire Grill."
September 18 : Summer Out All White Yacht Party at 7650 Lake Lanier Islands Parkway
From 8pm-1am
About this Event
Complimentary amazing dinner is provided for all the guests.
. Advance tickets special $90 before August 30, 2021(Includes dinner)
Tickets after Sept 1,2021 $120 (Includes Dinner).
VIP Section available ,early booking before August 30, 2021 $850 for 7 guests-includes 3 bottles, one complimentary hookah & a server catering your needs for any additional hookah purchases.
VIP Section available , booking After Sept 1,2021 $1000 for 7 guests-includes 3 bottle s,one complimentary hookah & a server catering your needs for any additional hookah purchases.
***Tickets: Non Refundable ***
September 18 : R&B Inc at Tannery Row
From 9pm to Midnight
Check out the live music and good food that Tannery Row has to offer. From barbecue to bourbon, there is so much that Tannery Row has to offer.
September 18 : Whiskey Hangover ( A Tribute to Godsmack )
From the event website:
21+ SHOW
DOORS: 5 PM
Whiskey Hangover Official Website
Whiskey Hangover is the Premier Godsmack Tribute!!! The band recreates the high energy, booming sounds of a live Godsmack show complete with two guitars, piano, smoke geyers and dueling drum solo!! When it comes to Godsmack's music and show there are only two options - them and us!!!! Period!
For Tickets: https://www.eventbrite.com/e/whiskey-hangover-a-tribute-to-godsmack-tickets-165143824625
With so much to offer, people from across GA and across the United States are looking to move to Buford. RE/MAX TRU calls Buford home and would love to welcome you here as well. If you are looking for homes in Buford, GA reach out to the Buford Experts at RE/MAX TRU.